Yesterday was a day. The traffic getting to the game was the worst I'd ever seen. We were still in the car, going nowhere, during the military flyover, and I was having a minor meltdown because we didn't spend all that money to sit in the fucking car aslkfjalskdf. But we managed to fling ourselves into our seats in time for the first pitch, and then Jess brought me a beer, and the situation improved.
And
then
Tim gave up three runs in the first inning, which was an oops, but at least he looked magnificent, with his hair everywhere and this super-defiant set to his shoulders. He's very thin; curves are gone, but he's got cheekbones for days again.
And Buster was back behind the plate, and it was a beautiful thing, even if the game was not.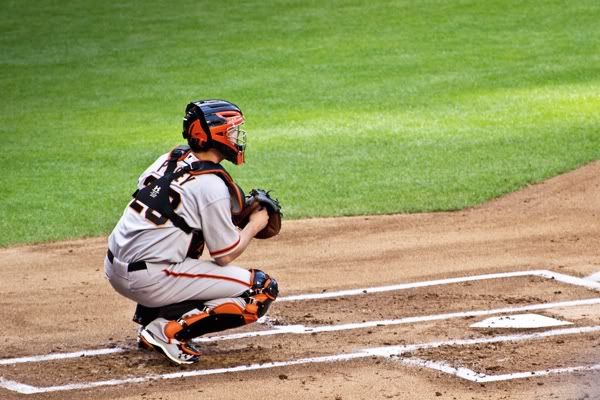 ( Photos. )