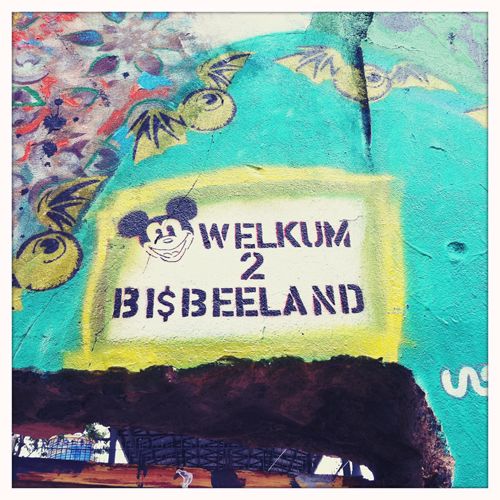 The weekend's adventure took us to the far reaches of Southern Arizona, past Tucson and Tombstone and even further down than that. Where we found Bisbee, a former mining town and present-day artists colony. Also home to the Copper Queen, a historic and allegedly haunted hotel that counts Teddy Roosevelt, John Wayne, and at least one disgruntled prostitute amongst its guests.
( In words and pictures. )
Driving around after breakfast on Sunday, we inadvertently found ourselves at the Mexican border, which was exciting, but no one batted an eyelash when we made a hasty three-point turn and headed north.
It was a good weekend.