Today was Cardinals vs. Broncos, and I was there with some friends, tailgating and attending an NFL game for the very first time. We rolled up in a borrowed minivan stuffed with two tables, two coolers, six camping chairs, four tupperware bins, six people, and one propane grill. We cooked hot dogs and hamburgers in the shadow of the stadium and drank entirely too much beer, and we were in high spirits going into the game despite the less-than-ideal circumstances—a battle of horrible 3-9 teams, the Cardinals led by a rookie quarterback making his first NFL start, the Broncos led by a brand new interim head coach after firing McDaniels the prior week. We weren't expecting much.
And then, surprisingly, the Cardinals played really well, winning 43-13. Larry became the Cardinals' all-time leader in receptions. And it was great—obviously I was rooting for them—but in the end the victory weighed heavily on everyone's mind, as the Cardinals sacrificed some draft positioning as a result of their improved record.
( Oh well. Some pictures. )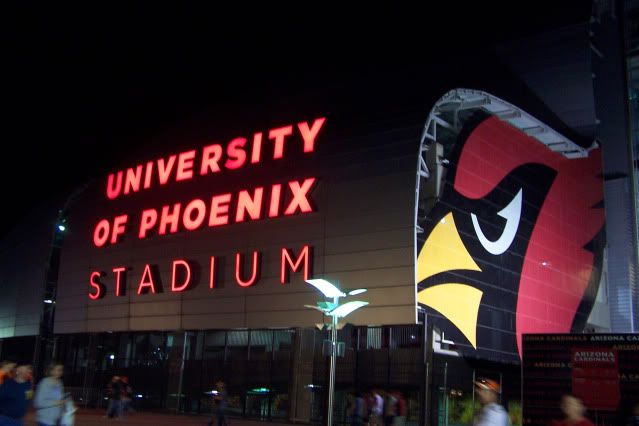 As we were stuck in traffic attempting to leave the parking lot, a Cardinals fan, more than a little drunk and rather feisty, yelled across at some Broncos fans:
"We suck less!!!"
That pretty much sums up this Cardinals season, but this was an awesome day. Four hours of tailgating, a Cardinals victory, and then In 'N Out on the way home. Can't complain.