I adopted this little turkey.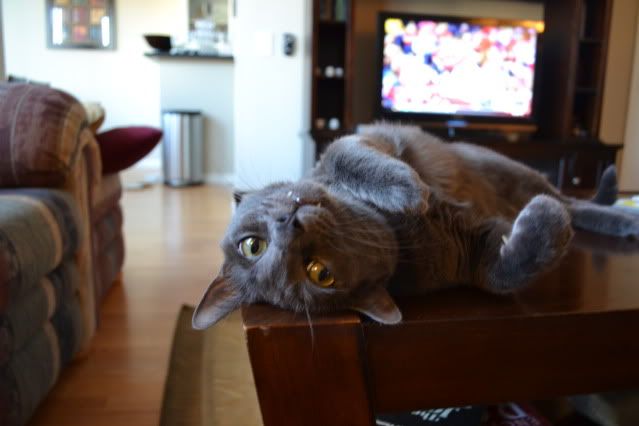 ( Best decision ever. )
And to think, it almost didn't happen, because I had just bought my condo and everything was a clusterfuck as I was trying to move in and my dad was staying in my house to help me and having a brand-new kitten seemed like way too many shenanigans—
But it worked out. Happy belated adoption day, punk!