Very happy to see Rafa win Cincy for the first time, but this is, unequivocally, the ugliest trophy I've ever seen in my life.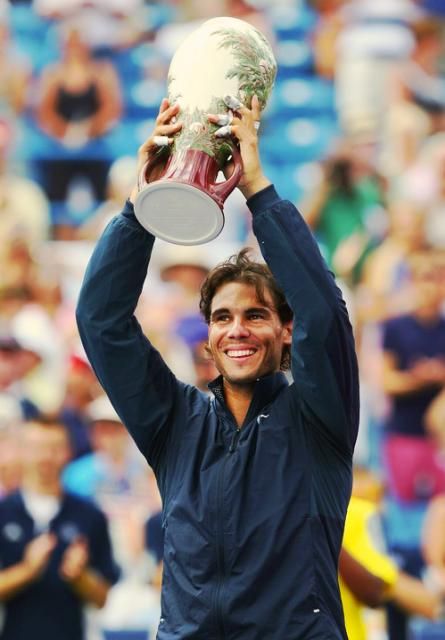 Watching the ceremony this morning, even my sister had to ask WTF it was that we were seeing. Immediate googling revealed the name and sordid history of the
Rookwood Cup
:
The trophies have come a long way since 1899. As part of the agreement, Cincinnati artist Roy Robinson redesigned this year's trophies for Rookwood, making them slightly smaller and lighter, with an earthier glaze palette of burgundy and green. Rookwood's own artists did the sculptural and molding work, including the foliage that carries over the lip of the cup.
Oh, Roy Robinson. You shouldn't have.